Hydrogen will contribute to Europe's energy security. Regulating private H2 supply infrastructure however will not help in this perspective
In the future, hydrogen will be used for energy purposes in different applications (power to gas, heating..), in replacement of Natural gas. Lower technical and purity standards apply to the hydrogen used for these applications, enabling long-distance transport in refurbished regulated Natural gas infrastructure.
However, hydrogen is currently predominantly used as a locally produced feedstock in the industry and its outsourced supply is an existing competitive business-to-business market that does not require regulation. The dedicated infrastructure to this specific supply should be left out of the scope of the "Gas package"/directive.
Hydrogen markets and their infrastructure
When Hydrogen is used in industrial applications, consumers that are mainly represented by chemical industries have the choice between self-production or outsourcing.
Today in Europe, around 10% of the hydrogen production is outsourced, and thus produced and delivered by industrial gas companies such as Air Liquide. When outsourced, different forms of supply can apply. One example is production on the site of the customer, but where such on-site production is not practically possible, hydrogen supply can be ensured through dedicated private pipelines. 
These private pipelines are needed to ensure a safe and reliable supply to industrial customers, who notably use hydrogen as a feedstock. Hydrogen used as a feedstock cannot be substituted by alternative molecules or by hydrogen with lower characteristics: this usage of hydrogen requires very limited tolerance in terms of purity fluctuations, contaminants and pressure from the supplier. The private hydrogen infrastructure has indeed been designed for such specific customers' needs and ensures reliability, safety and quality of supply that is of utmost value to them. The capacity of these pipes is dedicated to these customers.
The diameter of such H2 pipelines goes up to around 25 cm.
As of today, industry is the main user of hydrogen and is poised to remain so in the near future. It will take time before demand for hydrogen from 'new' applications will increase. Indeed, Hydrogen used for mobility and heating applications is in its infancy. This is particularly the case because, contrary to where hydrogen is used as feedstock, for these 'new applications' hydrogen is currently not the only technically possible solution. 
The uptake of hydrogen for combustible applications might gradually evolve around a future interconnected 'hydrogen backbone' replacing the existing natural gas infrastructure. Such infrastructure, transporting large amounts of "bulk" hydrogen to be used as combustible, will have, also in order to be cost-competitive, lower specification requirements than hydrogen used as feedstock. The diameter of average natural gas pipelines vary from 60 cm to 120 cm and more.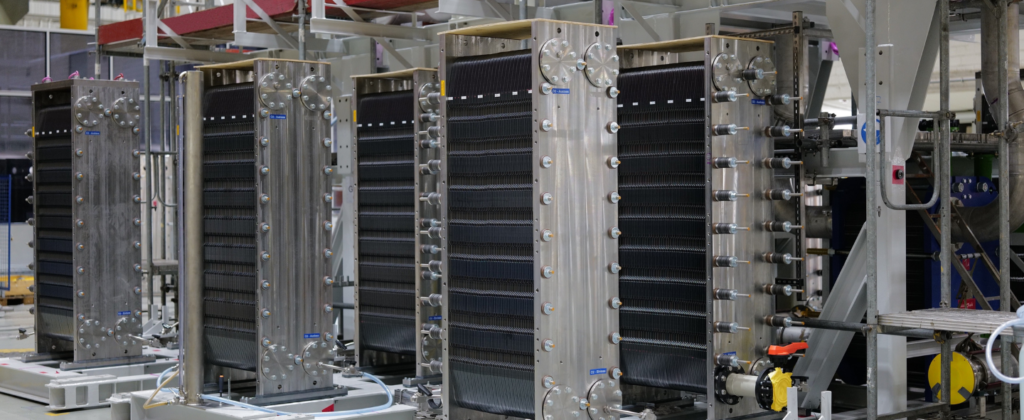 When to regulate hydrogen infrastructure?
In order to ensure the uptake of hydrogen and thus the development of a 'hydrogen economy', a flexible, fit-for-purpose and progressive approach towards a regulatory framework is paramount. 
The liberalization of the Natural gas market via the previous gas packages was triggered by the desire to create competition in vertically integrated geographical monopolies where the infrastructure was already widely developed and often managed by one national public company.
Applying similar rules to Hydrogen would not make sense as the infrastructure and market dynamics are very different depending on its application whether it is power-to-gas and heating, mobility or feedstock for industry. Another main difference with natural gas is that renewable and low-carbon hydrogen can be produced locally in the vicinity of consumers, if a reliable electricity supply is available. It is therefore essential that the development of renewable and low-carbon electricity supply and distribution be accelerated to enable the production of local renewable/low carbon hydrogen.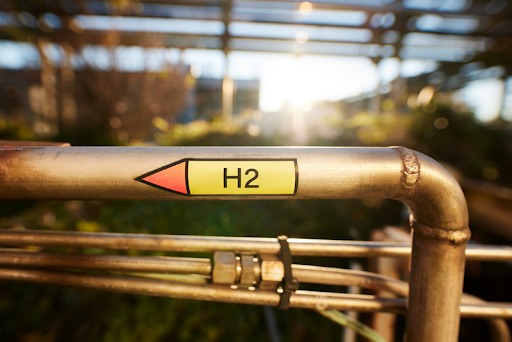 Access conditions, tariffs, and the ownership structure of natural gas transportation and distribution networks were regulated because public service networks are considered a natural monopoly. If hydrogen is to flow instead of natural gas in natural gas pipes, it only makes sense to apply the same regulatory measures to the same networks used to transport it. Regulation should furthermore apply as public money is involved, notably for refurbishing or repurposing of natural gas infrastructure that would carry hydrogen as a combustible over long distances. 
In light of the RepowerEU plan to replace natural gas by hydrogen, the proposal of the Commission to regulate the future public backbone within the gas package review is logical. Whereas, hydrogen pipelines aiming to connect consumers with production facilities, in the context of private contracts, should not be seen as Hydrogen Networks within the scope of the Gas Directive.
As a world leader in gases, technologies and services for Industry and Health, Air Liquide is present in 75 countries with approximately 66,000 employees and serves more than 3.8 million customers and patients. Air Liquide has close to 60 years experience in supplying Hydrogen and endorsed a pioneering role over the last 20 to shape the role of hydrogen as a key energy transition enabler.
The Group has developed unique expertise enabling it to master the entire supply chain, from production and storage to distribution, contributing to the widespread use of hydrogen as a clean energy carrier, as well as in processes and technologies necessary to decarbonize industries and energy use. Air Liquide is committed to further develop hydrogen markets in Asia, the Middle East, the US and Europe, in industry to decarbonize, steelmaking processes, electronics, chemistry, refineries as well as the mobility market ranging from waterborne, road and aerospace sector.
Also, Air Liquide is present at every step of the biogas value chain and supports the circular economy: from waste to mobility.