Waking the giant – using procurement to finance sustainable development
By
Paula Land and Mark Hidson
, Officer Sustainable Economy and Procurement, ICLEI Local Governments for Sustainability / Global Director ICLEI's Sustainable Procurement Centre
In 2017, the City of Lorient (France), a member of the local French RESECO network, tendered the electricity supply to cover an estimated 914 MWh per year. Nothing out of the ordinary, but this tender was different. It required the supplier to provide renewable electricity with "high environmental value". Which means the tender asked bidders to demonstrate that they will invest in new renewable energy generating capacity, which would otherwise not have been developed. Through electricity procurement, the City practically financed the construction of new renewable energy capacity. 
Can we afford Sustainable Development?
In the face of repeated warnings from the scientific community about the risks of a climate and resource crisis, it has become clear that we need more than incremental change. We need transformation, a radical and fast transition to an economy which respects and operates within environmental boundaries, while also meeting the material needs of a growing global population.
If countries stay on track with their commitments to the Paris Agreement, most investment in carbon intense infrastructure and projects becomes obsolete. Governments can forgo this risk by investing public funds in sustainable products, services, and infrastructure that work in a low- to zero-carbon future, just like the City of Lorient has done.
One of the most direct ways which governments can incentivise the transition to a sustainable economy and society, is by supporting sustainable business models through its own spending. Public procurement – or the acquisition of goods and services by government or public sector organisations – provides a direct means for governments to engage in the market and accounts for on average 12% of the GDP of OECD countries. 
Put to good use, spending power can allow democratic institutions to achieve the societal goals that they stand for: prosperity, sustainability, innovation and good jobs for all members of society. This process is commonly referred to as sustainable public procurement (SPP).
Create a level playing field and build up markets
Supportive framework conditions for encouraging innovation and sustainable products and services do not go far enough, which hinders the market introduction of innovative and sustainable products and services. The current incentives and regulations still favour standard products and solutions and therefore innovative and sustainable products and services are generally not an economically viable option.
Public buyers can act as launching customers and create a demand pull that will impact the entire supply chain. Over the 20+ years of sustainable public procurement work at ICLEI – Local Governments for Sustainability, we have witnessed time and again that sustainable procurement has a ripple effect and can become a win-win situation – it supports the creation of new jobs and markets and allows SMEs with innovative and sustainable solutions to grow. Governments buying sustainable products and services send a strong signal to the market, indicating that sustainable business models are in fact sustainable and worthy of investment.
Collaborate to form a critical mass
New sustainable technological solutions often still come with higher upfront costs, but sometimes they are simply not available, or market ready. In the current situation, it seems that the discussion is often supply-side driven. In other words, innovative and sustainable products and services are seeking a problem they can solve, rather than being designed to solve a problem that is specified by cities. 
By working together, cities, central purchasing bodies, and other major public procurers can maximise their market power to create the demand-side pull that is needed. ICLEI is involved in several projects at European level, which support procurement officers and policy-makers in doing so. The Innovation Procurement Brokers strengthens the links between public buyers and SMEs and start-ups based on the public authorities' procurement needs. This approach, brokering between SMEs and public authorities, helps to overcome above mentioned barriers and is a win for both sides.
The Big Buyers Initiative is a European Commission platform for promoting collaboration between big public buyers in implementing strategic public procurement. Working together and developing a public procurement strategy, these big buyers can gear the market more effectively towards innovative solutions to their procurement needs.
Support sustainability at all levels
Procuring sustainable solutions is still associated with higher effort, despite the long-term gains for local communities on all fronts: economic, environmental, and social. It is vital that policymakers assess current policies and regulations to incentivise the procurement of sustainable solutions, which will make SPP more accessible and easy to implement. The 2014 Procurement Directives, European Directives, which include the application of social and green criteria in public procurement, are a step in this direction. They lay the legal groundwork for public buyers to apply sustainability and innovation criteria in tender processes.
There are many policy instruments for change, other than procurement, that urgently need to be streamlined toward sustainable outcomes. These include tax and subsidy policies, which often still favour a make-take-dispose model of consumption. As an example, in a recent policy paper, members of the RREUSE network  – a European umbrella organisation for national and regional networks of social enterprises with reuse, repair and recycling activities  – have called on policy makers to make repair services VAT exempt. In line with the European Commission's Circular Economy Action Plan, which encourages the use of economic instruments to help ensure the extension of a products lifespan, reducing VAT for repair and reuse services would lower the price of a more sustainable option, make it accessible for a majority of public and private consumers, all while creating new jobs.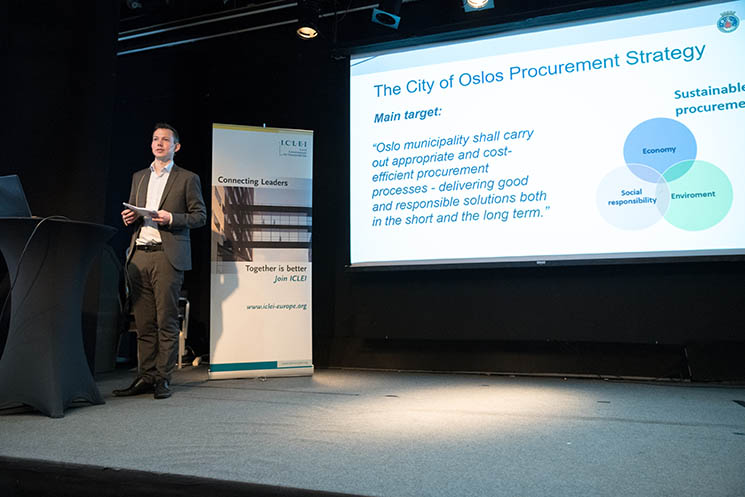 Financing mechanisms of the European Commission also have an impact on how products and services are purchased. Funds such as the InvestEU Fund, which is targeted at mobilising public and private investment using an EU budget guarantee, need to prioritise sustainable, future-proof projects and should embrace meaningful sustainability benchmarks when doing so.
Other organisations have shown that this is possible. The Intesa Sanpaolo Group, a leading Italian banking group, has recently announced the launch of a five billion Euro credit facility to support businesses adopting circular business models. The selection criteria for access to the credit facility were developed in cooperation with the Ellen MacArthur Foundation, a leading think tank in the field of Circular Economy. A wide adoption of sustainability focused credit facilities like this one can create an investment landscape favourable to products and services that operate within the boundaries of our planet.
Procurement has the power to radically reshape markets and break with past patterns.  It needs governments at all levels that make clear and ambitious commitments to use sustainable public procurement to make their societies resource efficient, low carbon and socially responsible. For a future-proof Europe, every public authority will need to do their bit in working towards a sustainable economy and society, and sustainable procurement is a vital part of this transition.
For over 20 years, ICLEI has supported public authorities in using their procurement power to achieve sustainable outcomes. The RESECO network, mentioned in the example above, is a participant of ICLEI's Procura+ network, which connects public authorities to learn about and act on sustainable public procurement. Learn more about the Procura+ network and ICLEI's work in advancing sustainable public procurement on the Sustainable Procurement Platform.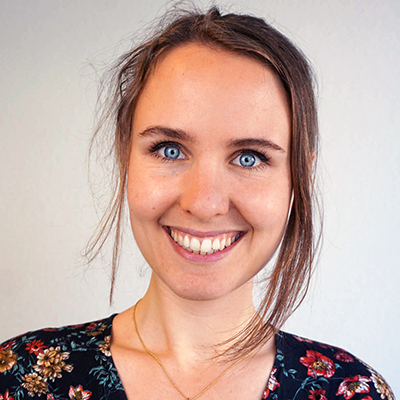 Paula Land
Officer Sustainable Economy and Procurement, ICLEI Local Governments for Sustainability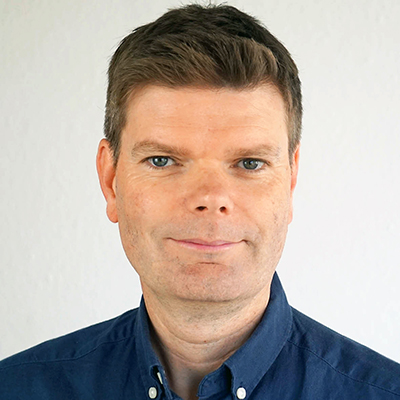 Mark Hidson
Global Director ICLEI's Sustainable Procurement Centre