Europe forges ahead with clean hydrogen
By
Bart Biebuyck
, Executive director of the - Clean Hydrogen Joint Undertaking 
 More than ever, Europe's consumers and businesses need a sustainable, secure supply of energy that doesn't cost the earth. With only water and renewable energy needed for production, and almost zero emissions in its use, clean hydrogen is at the heart of the EU's strategies for a climate-neutral Europe.
Clean hydrogen has a critical part in the fight to keeping global warming below 1.5°C. 
Energy production and use generate more than 75% of Europe's emissions. A switch to clean hydrogen in major polluters such as transport, industry and buildings can drastically curtail greenhouse gases, as well as guarantee an independent energy supply.
Thanks to far-sighted investment and to cooperation between the EU, industry and researchers, Europe is a global leader in research and deployment of hydrogen technologies. 
The technology is becoming a commercially viable solution for industry, transport and homes in ways only hoped for a few years ago.
As clean-hydrogen production scales up and applications increase, the EU's target price of EUR 1.8 per kilo by 2030 is within reach and looking increasingly competitive against hydrogen produced from natural gas.
A strategic resource
The European Green Deal has set the ambitious target of net-zero emissions by 2050. This is to be achieved by uptake of renewable fuels, like clean hydrogen, in sectors in urgent need of decarbonisation, and by renewables providing 40% of Europe's energy mix.
Given the centrality of hydrogen to Europe's clean-energy future, the European Commission has published A hydrogen strategy for a climate-neutral Europe in 2020. This document describes renewable and low-carbon hydrogen as "a key building block" for a zero-pollution economy in 2050, when it could make a vital contribution to a sustainable and secure energy mix for businesses and households alike. 
Hydrogen is also pivotal to the European Commission's Fit for 55 strategy, which has set the equally challenging target of reducing greenhouse gas emissions in the EU by 55% by 2030. Measures for network planning, regulation and certification support a shift from natural gas to low-carbon hydrogen in Europe's grids and energy supply. 
Today, hydrogen is only 2% of the EU energy mix; the EU's hydrogen strategy predicts that its share could reach 14% by 2050.
For this to become a reality, hydrogen production and demand must continue to grow together. The hydrogen strategy has identified strategic targets for research and investments, such as large wind and solar plants for gigawatt-scale hydrogen production, and ways to expand market demand through broader and increasingly affordable applications.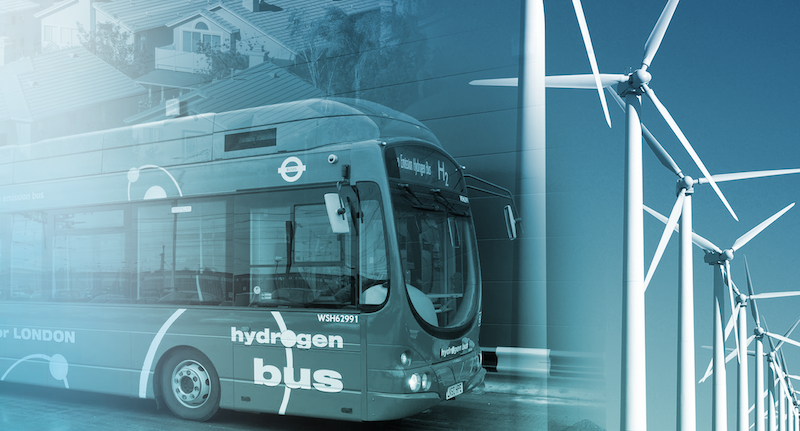 The European Commission's Hydrogen and Decarbonised Gas Package provides further support for hydrogen. Published in December 2021, this proposes conditions for phasing out natural gas in favour of renewable and low-carbon gases, including clean hydrogen. The package aims to foster infrastructure and a regulatory framework for a hydrogen market that delivers hydrogen smoothly from regions with the resources for high production to industries and consumers across Europe.
Individually, these policy packages provide welcome support for clean hydrogen. Together, they will create a virtuous cycle of production, demand and distribution that will build momentum for new industries, sustainable jobs and global export opportunities in a dynamic hydrogen market.
Global leader
My optimism about Europe's hydrogen policy is based on more than a long-standing commitment to this field. It is driven by the outstanding success of EU investment in hydrogen technology, much of which has been delivered through the Fuel Cells and Hydrogen Joint Undertaking (FCH JU) the predecessor to the Clean Hydrogen Joint Undertaking (the Clean Hydrogen Partnership). 
Thanks to well-targeted and consistent funding, Europe is a major innovator in this field. Of the world's more 200 new hydrogen projects announced at the beginning of 2021, 55% are in Europe.
As an example of how far ahead we are, Europe is one of a handful of regions where clean hydrogen is replacing carbon-derived hydrogen for steelmaking and refineries, reducing heavy carbon footprints.
The hydrogen that makes this reduction possible is from new-generation electrolysers powered by renewable energy, the results of EU investment in this technology before the rest of the world. 
As the first mover, Europe's researchers and businesses lead the global board in terms of numbers of patents and publications in clean electrolysis. Europe also has some of the world's largest electrolysers in operation, taking industry into the low-carbon age.
Among these are a 6-MW plant in Linz in Austria that replaces fossil-based hydrogen in steel production, developed in the H2Future project. In 2021, technical capacity almost doubled in the Refhyne project, which launched a 10-MW electrolyser for a refinery, with plans to create a 100-MW plant. Even greater capacity is foreseen in project Djewels, which is demonstrating a 20-MW a novel, high performance alkaline electrolyser to help green the production of methanol in Delfzijl, the Netherlands
High-temperature electrolysis that increases hydrogen production efficiency is another emerging success. The GrinHy project has developed a 150-kW steam electrolyser for a steel refinery in Germany, while in the Netherlands, the MultiPLHY project is developing a megawatt-scale high-temperature electrolyser for a biorefinery.
These innovations make a strong case for industry investment in hydrogen technology to achieve carbon goals and to have the security of locally produced inputs. At the same time, European innovations are making fuel-cell technologies more affordable for consumers, allowing hydrogen industries to build a position of strength in the global marketplace.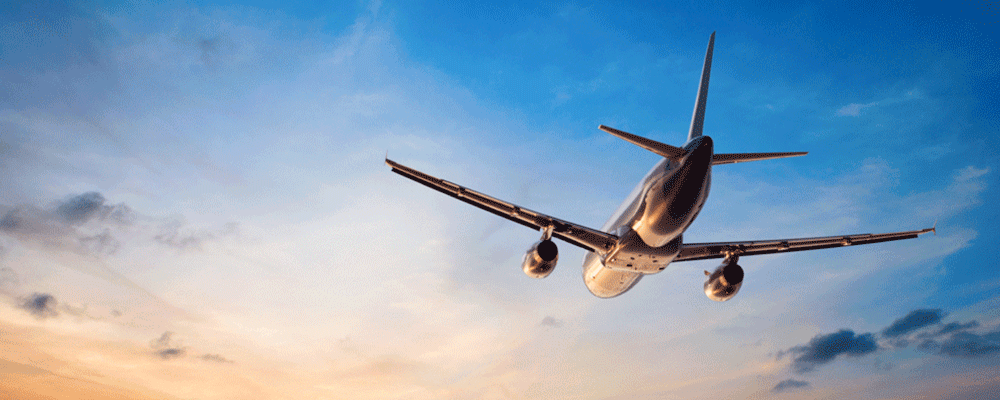 Systems that heat homes and power businesses are becoming cheaper to produce thanks to projects such as NELLHI and qSOFC. These have improved components and factory processes to bring manufacturing costs down to a competitive €1 000/kW for small 0.5-1.5-kW systems.
A larger 60-kW system developed from other  projects, including INNO-SOFC and ComSos, is now preparing the technology for larger commercial consumers. This new version, which costs less to build than existing models, has a fully European supply chain and can demonstrate a solid business argument for adoption.
EU-funded solutions also reduce urban pollution and support remote areas. Hydrogen buses and cars are already transporting people between homes, work and commercial centres around Europe, with a growing refuelling network.
Policies to extend infrastructure and improve production efficiencies will only increase uptake. 
Meanwhile portable, quiet, low-emission generators developed by the EVERYWH2ERE and ALKAMMONIA projects use EU-made components. The technology can be used for building sites and events, for example, and help improve rural access to energy.
In the skies, hydrogen-powered aircraft are on the horizon, addressing the needs of one of highest-profile producers of greenhouse gases. EU-funded innovations include liquid hydrogen tanks and a high-power fuel cell for small hydrogen aircraft from the HEAVEN project and a back-up power system from the FLHYSAFE project. Both are important steps towards commercial, low-emission hydrogen aircraft.
Integrated approach 
We already have a glimpse of what a hydrogen economy could look like in the world's first integrated demonstration of clean-hydrogen economies, known as hydrogen valleys. Europe has been the first region to show how an integrated hydrogen economy could work. Its hydrogen valleys combine projects for clean-hydrogen production, storage, distribution and applications in a real-world setting as a means to select and drive forward the most viable technologies.
The HEAVENN hydrogen valley in the northern Netherlands led the way in this approach. Founded through the FCH JU with a budget of €90 million, it combines two electrolysers powered by the region's abundant offshore wind to produce hydrogen for industries, public transport, homes and underground storage, all using innovative technologies.
Other areas such as the island of Mallorca and the region between Italy, Slovenia and Croatia, are adopting similar models as steps towards an EU-wide hydrogen economy.
Europe is promoting more hydrogen valleys worldwide through the H2V platform, set up in 2020 by the FCH JU and Mission Innovation, a coalition of countries aiming to establish 100 hydrogen valleys by 2030. Members are sharing information to accelerate the process. Currently, there are 36 hydrogen valleys in 20 countries, with the majority in the EU.
Public-private success story
Much of the credit for this impressive development of hydrogen technology in Europe is due to powerful cooperation between policymakers, research and industry. In the decade of the FCH JU's existence, the public-private partnership invested over €1 billion in 287 research and demonstration projects. 
The FCH JU ceased operations on 29 November 2021. The joint undertaking has funded 287 projects under the previous programmes FP7 and H2020, many led by small companies. Its successor, the Clean Hydrogen Partnership was established on 30 November 2021 to take over its legacy portfolio and to continue developing the European value chain for safe and clean hydrogen technologies.
This new joint undertaking brings together the European Commission, industries in Hydrogen Europe and researchers in Hydrogen Research to bring advanced clean hydrogen applications closer to readiness for markets.
The EU is providing €1 billion in research and innovation funding to the Clean Hydrogen Partnership, matched by €1 billion from industry. Through its recently launched first call for proposals, the Clean Hydrogen Partnership will provide €300 million to support projects that boost renewable hydrogen production, reduce its costs, develop its storage and distribution solutions, and stimulate the use of low carbon hydrogen in hard to abate sectors, such as energy intensive industries, aviation or heavy duty transport.
Continued development of hydrogen innovation and industry in Europe is essential. Competitors in the USA, China, Korea and Japan are close on our heels. As hydrogen technology matures and pressure to decarbonise increases, it is time to move to large-scale deployment for independent energy supplies and value chains that can resist global shocks.
This year, the Clean Hydrogen Partnership offers a catalyst to expand Europe's innovation capacity. It is launching the biggest hydrogen research call in the history of Europe – €300 million will be made available for proposed projects in an unprecedented drive to support the creation of cutting-edge hydrogen technologies.
Funds will stimulate research into new technologies, bring innovations closer to consumers and spread knowledge and skills to allow Europe to maintain its lead in this sector. The investment is essential to ensure a healthy hydrogen economy of diverse innovators, manufacturers, producers and end-users across the EU for a sustainable and prosperous hydrogen-based future.
For more information: Clean Hydrogen Partnership.