Heat pumps made in EU: lessons learned for a successful industrial policy
By
Alix Chambris
, Vice President Global Public Affairs and Sustainability at Viessmann
On 30 November 2022, our Group CEO Maximilian Viessmann joined the kick-off of "Clean Tech Europe", a platform launched by Commissioner Thierry Breton with national energy ministers. This was one more step in the necessary dialogue between EU manufacturers and policy makers to accelerate the energy transition in buildings, and especially the heat pump ramp-up. For Viessmann, a 106 year old family owned company, this is a historic chance to contribute to EU climate and energy goals while safeguarding EU jobs. 
Four months later, the European Commission published the Temporary Crisis and Transition Framework (TCTF)1, the Net Zero Industry Act, and it closed one of the largest calls of the EU Innovation Fund. All those initiatives target heat pumps as one of the "strategic technologies" that are crucial for the European Green transition.
Heat pumps are indeed strategic for European competitiveness and energy security. 
Heat pumps are one of the key solutions to phase-out fossil fuels in buildings: Over 30% of the total EU gas consumption is used to heat residential buildings.
The replacement of oil and gas boilers by heat pumps is an effective way to reduce oil and gas consumption, hence to reduce EU dependency on imported fossil fuels. The IEA estimates that annual heat pump sales of 7 million units will lead to a saving of 21 bcm of gas by 2030.
This is "equivalent to almost 15% of EU pipeline imports from Russia in 2021"2.
New technologies make heat pumps suitable for 90% of EU residential buildings: New heat pumps working with natural refrigerants can now provide much higher output temperatures. This means that they can run existing radiators in existing buildings without prior insulation of the entire building envelope. The hybridisation of existing gas boilers is another way to quickly decarbonise existing heating systems. Gone are the days when heat pumps were only suitable for highly insulated new buildings that were equipped with underfloor heating systems!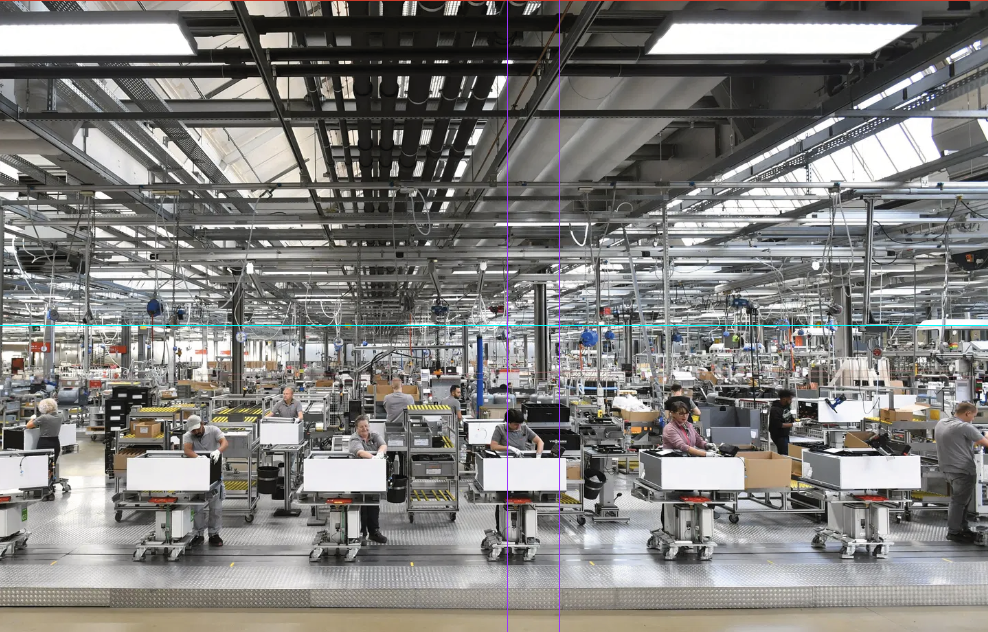 Their roll-out is not as fast as it should be: The sales ratio of oil and gas boilers to hydronic heat pumps was 5:1 in 20213. In Germany for instance, 70% of new heating installations were gas based in 2021. One objective set out in RePowerEU (the EU energy security strategy adopted in response to the weaponization of energy supply) is to install 10 million new hydronic heat pumps in five years, i.e. by 2027 – compared to a total installed stock of circa 9 million in 2021, and 30 million by 2030. This requires an increase of existing European manufacturing capacities by 300% to 500%.
The shift away from conventional heating solutions towards heat pumps could threaten the EU industrial footprint: In 2021, the share of imports from third countries outside EU27, for the total heating market, was around 15% while it was between 30-40% for hydronic heat pumps. This means that, everything remaining equal, the portfolio shift (oil and gas boiler sales down / heat pumps up) naturally benefits non-EU manufacturers at the expense of the EU manufacturing footprint.
EU/China trade data also shows deteriorating trends over the past 5 years. This does not mean that the portfolio shift is not a good objective. A healthy competition, if there is a level playing field, will ultimately benefit the end-consumers and is likely to drive costs down.
Yet, it certainly means that careful monitoring and a targeted support for the heating market is needed in order to safeguard EU manufacturing capacities.
The timing of the ramp-up happens at a time of unprecedented disruptions in supply chains: The accelerated uptake of heat pumps, the volatility of demand (partly driven by policies) AND the current supply disruptions put the EU industry under extreme pressure. In a normal, stable economic environment, a change of 20% on the demand side needs to be anticipated at least 6 months in advance along the entire supply chain. For critical components such as pumps, inverters,  evaporators, compressors, heat exchangers and semiconductors, EU manufacturers can experience supply delays between 20 to 70 weeks. This deteriorates short term EU competitiveness because most Asian manufacturers have easier access to materials and components (partly because of their location and size). 
Lessons learned for a successful industrial policy
Building on the above, and harvesting the strength of the European manufacturing base, a successful industrial policy focuses on 5 issues:
Secure stable demand / ensure customer satisfaction: A constant demand for heat pumps is a prerequisite for a successful ramp up of manufacturing capacities in Europe. Subsidies will be needed at the beginning to reduce the price gap between oil and gas boilers and heat pumps, especially for low-income households. A gas to electricity ratio below

⅓

is also needed to ensure acceptability of operational costs, i.e. energy bills, for the end-users. The monetization of demand side flexibility and self-consumption models will also be instrumental to increase the attractiveness of heat pumps towards the end-user.
Leverage the new state aid framework for investments in manufacturing capacities – including for brownfield projects: The new Temporary Crisis and Transition Framework allows Member States to subsidise up to 20-35% of investment costs – capped between 150 mn and 300 mn euros depending on the wealth of the region where the investment takes place.
Leap to natural refrigerants: The heat pump ramp-up offers an opportunity to leap directly to natural refrigerants that have low GWP and no negative environmental impacts. The revision of the F-gas regulation and the upcoming REACH PFAS regulation can be leveraged to give the industry the right signal and gradually phase-out all fluorinated gases without jeopardising the achievement of RePowerEU goals.

 

Invest in skills and attract installers: The installation of millions of heat pumps require a suitably trained workforce. Existing EU instruments such as the European Social Fund and the EU Pact for Skills can be leveraged to attract and train installers.
Reward sustainable heat pumps: The Net Zero Industry Act foresees an additional 5% subsidy points for end-users who install heat pumps that have a higher "sustainability and resilience contribution"4. While the exact definition remains to be determined, this is a step in the right direction.
Heat pumps are certainly not the only solution to decarbonise buildings. District energy, hybrid solutions, photovoltaics, batteries, solar thermal, biomass, green gas solutions, next to energy efficiency measures, are other necessary options.
The integration of heat pumps in the wider energy system, security of supply for winter peak demand, and sector integration are other critical success factors. Yet, heat pumps are an essential, sine qua non, enabler. The significant increase of heat pump sales in 2022 (close to 40%) gives hope that the transition is underway at full speed and that there is no way back. With the right industrial policy, we can ensure that this transition is a success for climate goals, energy security AND for the long term competitiveness, jobs and growth in Europe.
1 -The TCTF sets new, extraordinary state aid rules for investments in production capacity.
2 – Source: The future of heat pumps, IEA, 2022. 
3 – Source: Heating market report, ehi
4 – Article 21, NZIA, as defined in Article 19 NZIA